Kings Langley Local Food Market
Transition in Kings (TiK) created the Market to promote and sell local produce every month.  This includes local veg, cheese, bread, meat, eggs, burgers and hot dogs from rare breed meats, and many other items. Shops also join in like Dallings (deli and wine merchant).
The Market comes to the Kings Langley High Street all year round on the third Saturday of each month from 9am -12noon. Saturday has become a bustling time on the High Street. In June the market does move up the hill to the Kings Langley Carnival on the Common.
Market holders have not traveled more than 25 miles.
Our own vegetable stall. We sell the produce from our Community Farm in Kings Langley from less than ½ mile away, yep that's zero food miles. Depending on the season we sell onions, carrots, parsnips, speciality potatoes, kale, radishes, beans, cabbage, chard, broccoli.
Blesséd Foods aims to positively impact individuals and communities through ethical and sustainable food production practices. They make and sell cakes, bakes, soups and dressing oils.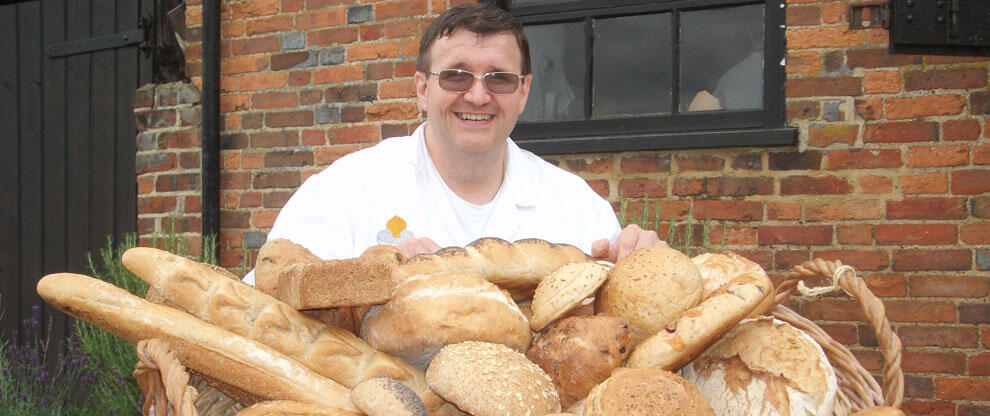 Redbournbury Mill. Their baker now produces a wide range of breads all baked from the mill's stone ground organic flours. Bread from Redbournbury boasts the lowest possible food-miles with the grain grown, milled and baked within two miles of the Mill.
Hazeldene Farm rears native, rare breed stock to produce prime quality meat from naturally reared and organic beef, lamb and pork: free from pesticides, artificial fertilisers, antibiotics and growth promoters. They use quality and, where possible, non-GM feed. They also stock their own eggs and locally-produced poultry.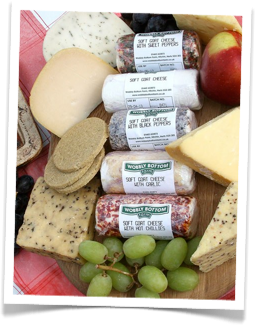 Wobbly Bottom Farm. From the Hertfordshire countryside comes a gourmet range of soft and hard goat's cheeses made in small batches from milk produced fresh on the farm. Products range from a simple, creamy soft goat's cheese, to cheddars infused with a delicious range of extras, including tangy root ginger, real ale and mustard and cracked black peppercorns.
Curious Foods stock the following flavours of speciality salami in 50g packs and whole 100-150g salam:
Beetroot, Quinoa & Caraway
The "Umami" Salami
Cider & Tarragon
The Spicey Harizo
Fennel, Cumin & Garlic
The Baharat Salami (a twist on a middle eastern spice combo)
Hertfordshire Honey – from Langley Hill.
Members of the Kings Langley Country Market sell their locally grown produce, home-made jams and pickles, home-made pies and cakes and crafts.
Clare James. Our local health food shop in the High Street sells local honey from Langley Hill and Free Range Eggs from Aylesbury.